Visually organize your e-mail inbox (or any other e-mail folder) using some simple tools in Outlook. In this example we will organize mail by coloring certain messages. This method works with Outlook 2010 and 2013.
Select the mail folder you want to organize.
Select the View tab menu.
Select View Settings in the Current View group.
In the Advanced View Settings dialog box select Conditional Formatting.
In Conditional Formatting dialog box you will see a set of rules defined in Outlook for this folder. Select Add to start a new rule. You will see one added named Untitled.
Type in the name you will use to identify your new rule.
Select Font and choose a color from the Color dropdown. The e-mails you want to organize will appear in this color. Select OK to close the dialog box.
Select Condition, the Filter dialog box opens. Enter the e-mail address or domain you wish to organize by color in the text box next to From. You could also click From to select an e-mail address from your address book.
Select OK to close the Filter, Conditional Formatting and Advanced View Settings dialog boxes. All e-mails in this mail folder that you specified in the rule will change color. New e-mails will be colored as they are downloaded. The color change will only take place in the folder you selected in step 1. When an e-mail is moved to another folder the color will revert to default.
3.

                                                                        4.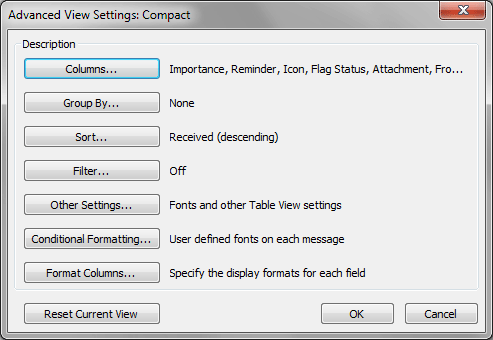 5.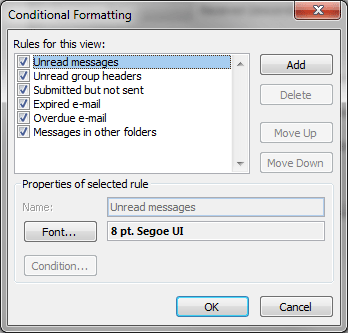 6.
                                                                7.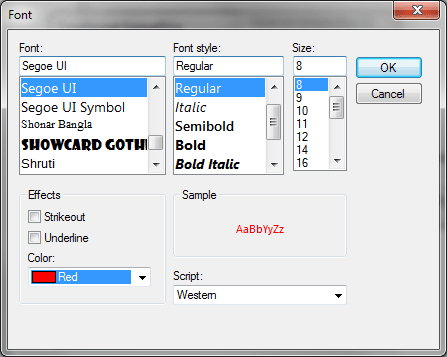 8.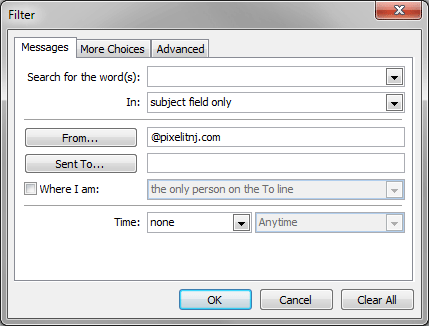 9.